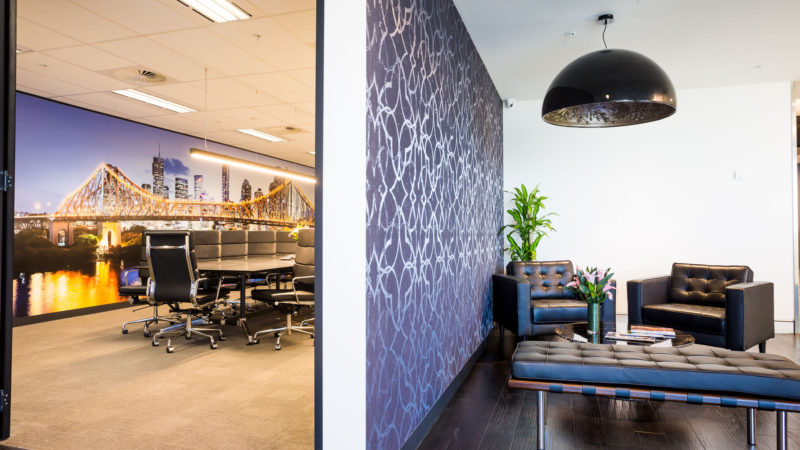 VSCO
Commercial | Cumberland Building
Victory Corporate Serviced Offices (VCSO) offers serviced office spaces for hot desking, co-working, conferences and more. For freelance and flexible workers these prestigious spaces are ideal for hosting and meeting clients, and making a valuable and professional first impression.
After VCSO had fitted-out their Sydney and Melbourne facilities, we were required to mirror these in Brisbane.
The Details
Once again, with some materials having long lead times, our project team worked very hard to ensure the project was delivered on time without sacrificing quality or substituting materials.
The VCSO style is rich and bold – dark flooring and furnishing with pops of fresh colour accenting the look. In reception a curved dark timber panelled desk mirrors the curves of the Story Bridge that can be seen from the feature window behind it. Sleek cabinetry behind the desk provides a place for discreet storage.
The communal kitchen features large amounts of joinery – with overhead open shelves and plenty of cabinetry for storage. The result is perfectly in line with VCSO's promise of prestige, flexibility and comfort.